Welcome to the Inkster Community Child Care Website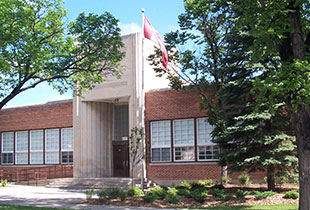 Inkster Community Child Care Inc., (ICCCI), is a seventy-one space licensed child care centre located within Inkster School. Care is available for two- to twelve-year-olds with separate preschool, kindergarten and school-age programs.
The staff of Inkster Community Child Care are qualified, dedicated individuals who know how difficult it is for parents to entrust their child's care to others. Our staff does their utmost to ensure your child's safety, intellectual, physical and emotional needs are met in your absence.
We are proud to offer a quality child care program with emphasis on play-based and emergent curriculum. Emergent curriculum employs our trained staff as keen observers of children's interests. Through these observations crafts, projects and activities are created. ICCCI knows the value of play and identifies it as an integral part of a child's cognitive, social-emotional, language, and physical development.
Strong family-centre relationships are integral to Inkster Community Child Care's continued success. Daily communication is vital and ICCCI staff ensures parents are greeted warmly and notes on each child's day are conveyed through conversation or digitally on each room's television video display.